We were fortunate that we had friends in Tokyo who shared their house with us. We were within walking distance of the Shinagawa train station - a big station. These folks were fortunate to have a piece of garden land available, about 16' X 16'. See above for their tulip plantings. It was beautiful.
Now, from exactly the same place in the entry, I raise the camera to view the distance (note the reflection of the flashbulb...sorry) and what do I see?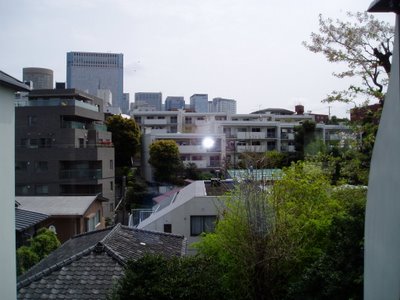 That's the 40-story Shinagawa Prince Hotel in the left distance. It is a dense city, after all.